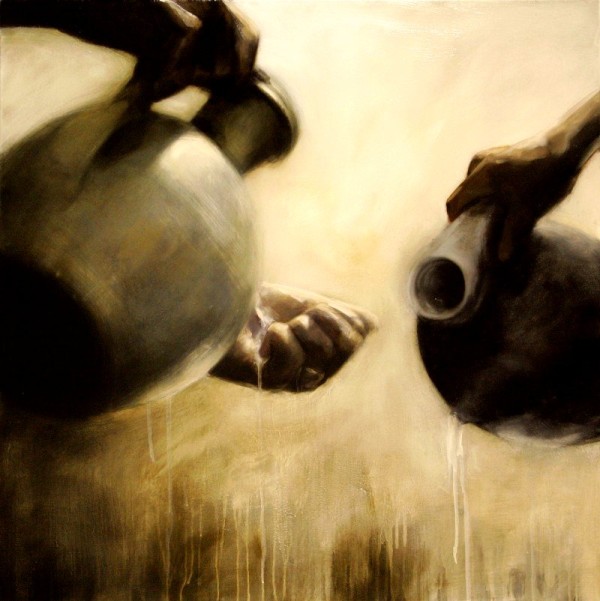 Five of my poems were recently featured in the online journal Escape into Life.
The poems are somewhat different from those I normally write. If you've been coming to this blog for a while, you know I often write about my parents and their experiences in Nazi Germany as slave laborers.
Often when I do a poetry reading, people ask me if I ever write poems that aren't about my parents.
I do.
The Escape into Life poems -- with the exception of "Life Story" which is about life in the refugee camps after the war -- aren't about my parents.
Escape into Life is a great site, and my poems are accompanied by 5 wonderful paintings by the artist Margarita Georgiadis.
Here's a link to the poems and the art.